07 Mar 2017 07:39:26 UTC

Distribution: Dist-Zilla-App-Command-dumpphases
Module version: 1.000009
Issues (0)

Bus factor: 0

License: perl_5
Perl: v5.6.0
Activity

24 month

Tools
Permalinks
Why not adopt me?
This distribution is up for adoption! If you're interested then please contact the PAUSE module admins via
email
.
NAME
Dist::Zilla::dumpphases::Theme::basic::red - A red color theme for dzil dumpphases
VERSION
version 1.000009
SYNOPSIS
    dzil dumpphases --color-theme=basic::red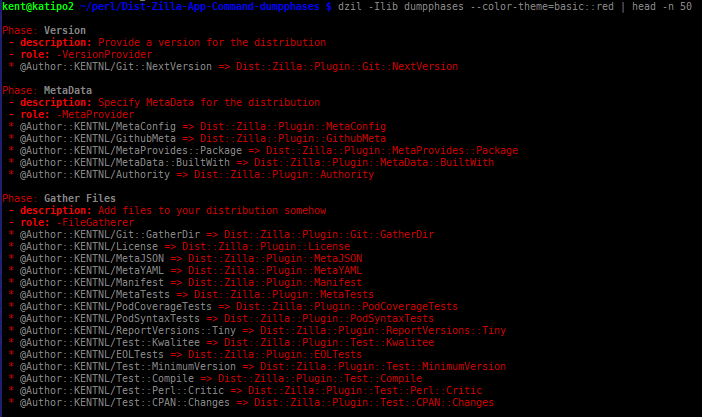 METHODS
color
See "color" in Dist::Zilla::dumpphases::Role::Theme::SimpleColor for details.
This simply returns 'red'
AUTHOR
Kent Fredric <kentnl@cpan.org>
COPYRIGHT AND LICENSE
This software is copyright (c) 2017 by Kent Fredric <kentnl@cpan.org>.
This is free software; you can redistribute it and/or modify it under the same terms as the Perl 5 programming language system itself.